Christian Boltanski
It is impossible to talk about the disaster without considering the weight of each life that was lost in the tsunami. In our daily lives, the idea of death is so distant that it is difficult to realize that life and death go hand in hand.
At the MINAMISANRIKU 311 Memorial, there is a small art space where one cannot help but think about the deep sorrow and pain that are brought on by death, as well as the dignity of life. Christian Boltanski, the world-renowned contemporary artist, created this space.
Boltanski actually walked through the disaster areas immediately after the Great East Japan Earthquake and the devastation of the Sanriku Coast was etched onto his heart.
Having spent a lifetime thinking about life, death, and the dignity of each life, Boltanski thought of the many people who were lost in the tsunami, considered each individual's life, and reflected deeply on humans, nature, and time. From these reflections, in the spring of 2020, he created a detailed blueprint for artwork to display in the small space within the MINAMISANRIKU 311 Memorial.
After Boltanski suddenly passed away on July 14, 2021, Minamisanriku took up the task of realizing his vision. The town has used Boltanski's blueprints and collaborated with Eva Albarran & Co, an atelier that has been involved in the production of his art, to complete his work.
Christian Boltanski's "MEMORIAL" will continue to ask us questions like "What is nature?", "What is humanity?", and "What does it mean to live?"
Masashi Asada
Photographer Masashi Asada's photography project with the people of Minamisanriku began in the fall of 2013 and continued until the summer of 2021. Asada and the people of Minamisanriku discussed and came up with ideas for each of the works. Asada recalls, "Every photo shoot was filled with the will to rebuild the town they lost in the disaster with their own hands."

The people of Minamisanriku lost their families, homes, and workplaces, but they supported each other and survived. Even when faced with sorrow and the harshness of reality, by relying on one another, people can stand strong and push forward. The people of Minamisanriku demonstrated this to Asada with their radiant smiles, and in his photographs, Asada was able to capture images of residents nurturing vitality in one another.

The project titled "Minna de Minamisanriku (Together in Minamisanriku)" is comprised of 47 works. 19 of them are on permanent exhibition at the MINAMISANRIKU 311 Memorial."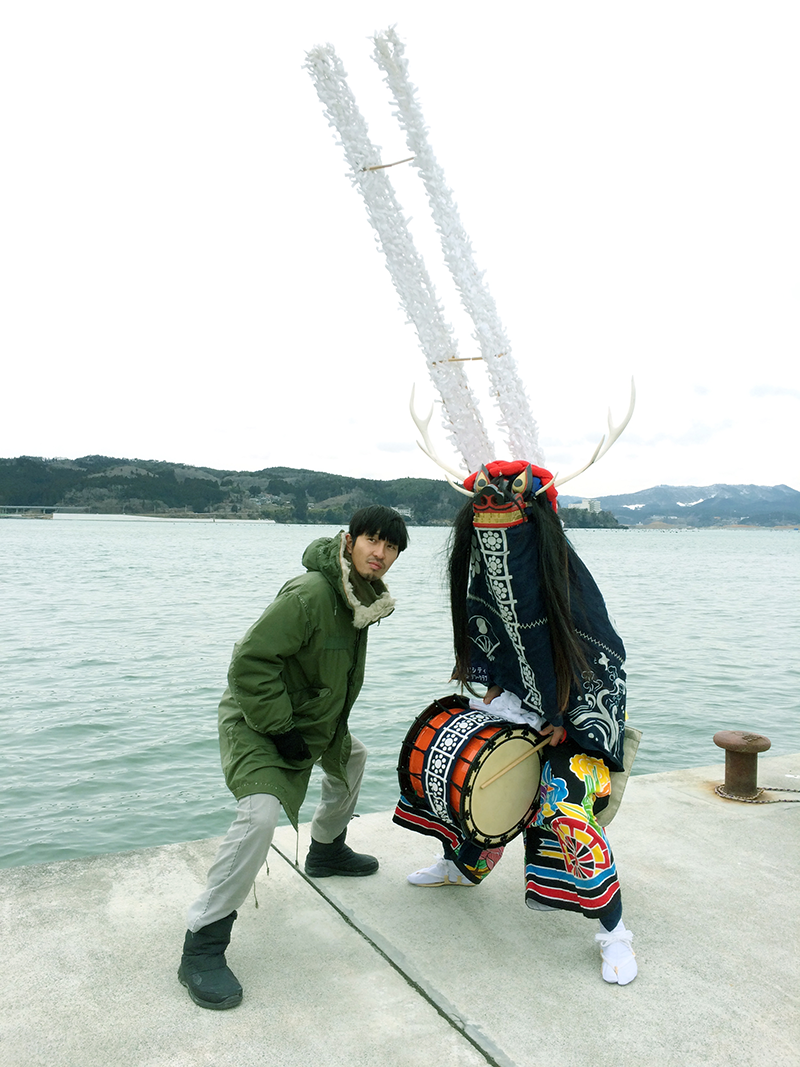 Masashi Asada
PROFILE
Photographer. Born in Mie Prefecture in 1979.
After completing the graduate course at the Japan Institute of Photography and Film, he worked as a studio assistant before working independently.
In 2009, he won the 34th Kimura Ihei Photography Award for his photo book "Asada-ke" (AKAAKA Art Publishing, 2008).
In 2010, his first major solo exhibition, "Tsu Family Land—Asada Masashi's Photography," was held at the Mie Prefectural Art Museum.
In 2022, an exhibition titled "Somebody's Best Album" was held at Art Tower Mito.
He has been active in showing his work at solo exhibitions and art projects in Japan and abroad, including at PARCO MUSEUM TOKYO, Mori Art Museum, Irie Taikichi Memorial Museum of Photography Nara City, Hong Kong International Photo Festival, Dogo Onsenart 2018, Hachinohe Art Museum, and Art Tower Mito.