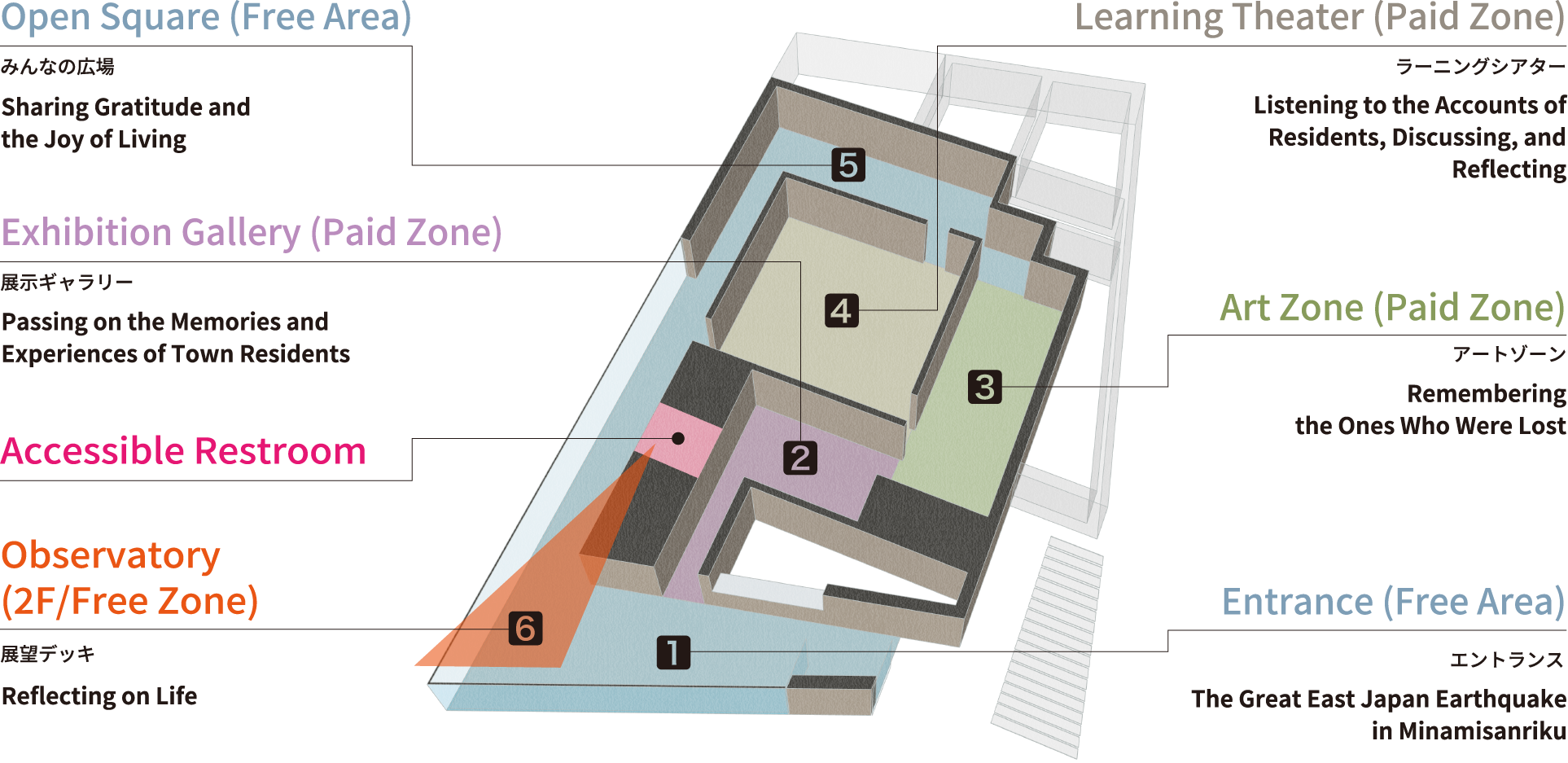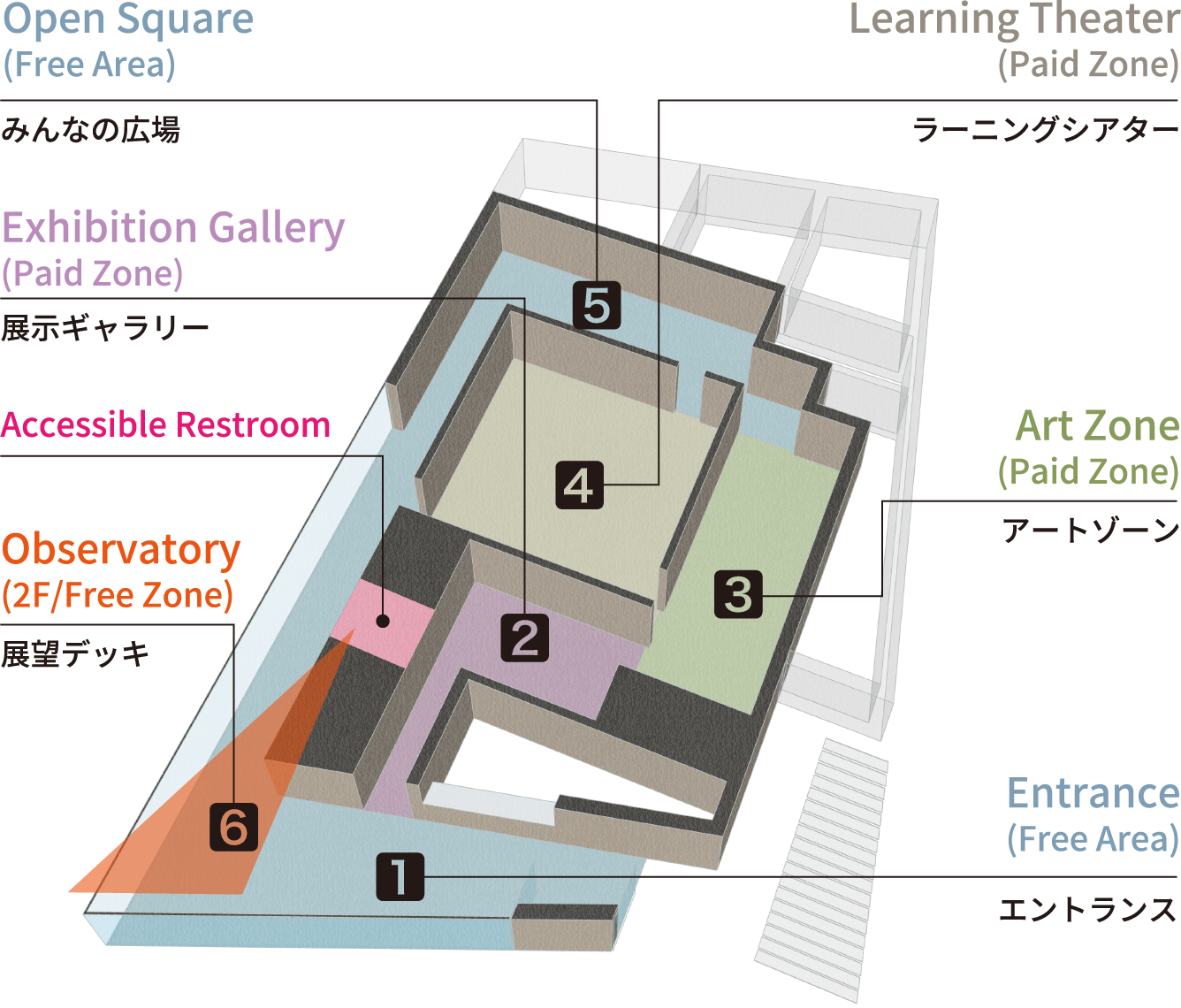 1 Entrance (Free Area)

エントランス

The Great East Japan Earthquake in Minamisanriku

In this area, visitors can learn about the tsunami and the damage caused by the Great East Japan Earthquake in Minamisanriku.

2 Exhibition Gallery (Paid Zone)

展示ギャラリー

Passing on the Memories and Experiences of Town Residents

Banners depicting collections of personal stories from town residents are on display in the gallery. Remains from the disaster and other materials are also exhibited here.

3 Art Zone (Paid Zone)

アートゾーン

Remembering the Ones Who Were Lost

Space of French contemporary artist Christian Boltanski's installation

4 Learning Theater (Paid Zone)

ラーニングシアター

Listening to the Accounts of Residents, Discussing, and Reflecting

Video learning programs consisting of personal accounts from town residents are shown here. In this space, visitors can think about natural disasters from their own perspective as they watch the videos.

*At the launch, 2 of the ~60-minute Regular Programs and 5 of the ~30-minute Short Programs will be available.

5 Open Square (Free Area)

みんなの広場

Sharing Gratitude and the Joy of Living

This space features images of exchanges with all the people who supported the recovery of the town and images of residents supporting one another in their lives after the disaster. It is a space for expressing gratitude.

6 Observatory (Free Zone)

展望デッキ

Reflecting on Life

The Observatory, where the sea is visible from a far distance, can be accessed from external stairs and an interior lift. Records of the Disaster Emergency Center, a special article by a local newspaper Kahoku Shimpo, is on display as a special exhibit.
*Admission fees are required for areas 2, 3, and 4. Areas 1, 5, and 6 are free to enter.